Description
Cleverloop Complete 4 Cameras – Security Evolved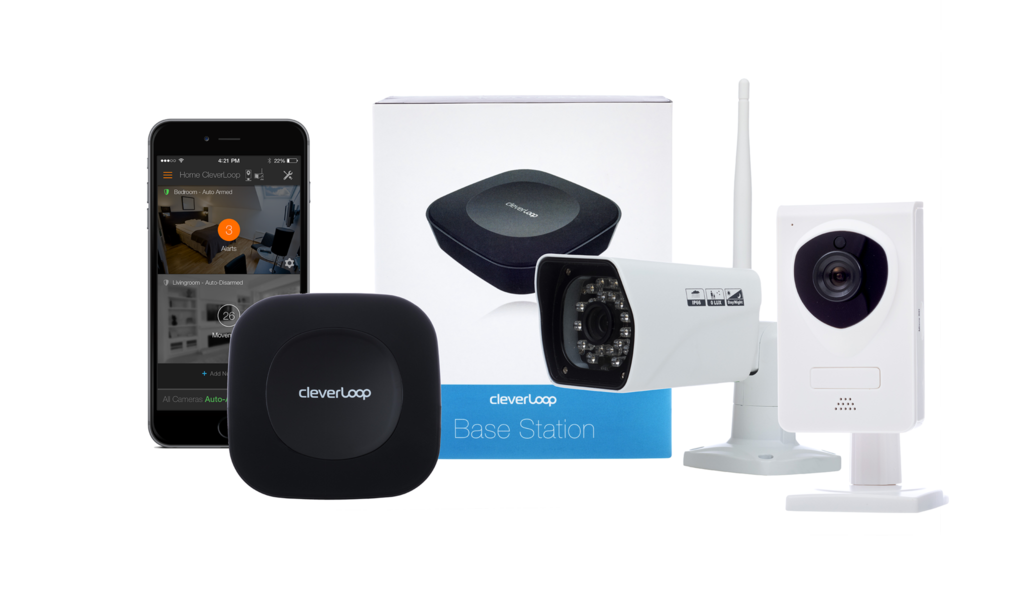 Finally, a camera security system smart enough to learn what's normal and only alert you to anything out of the ordinary. Available with indoor and outdoor WiFi cameras, and easy to set up, CleverLoop is perfect for homes, apartments and businesses.
1 Hub
3 External Cameras
1 Internal Camera
THE POWERFUL VIDEO SURVEILLANCE SYSTEM WITH NO MONTHLY FEES
IOS and Android security apps put control in your hands.
Convenience of system auto-arm and disarm using phone's GPS location.
Instant smartphone video alerts for important activities.
Never wonder what's happening, see it with live camera viewing.
Privacy intact, as footage analysis is done locally.