Protect the perimeter of your Home – drive and garden
Protecting the perimeter of your property is very important aspect of home security.  A driveway Alarm sensor or driveway alarm will alert you the moment a potential intruder enters you garden or driveway at any time of the day or night will mean you are able to take action before they get close to your property or belongings.  Usually just your presence or a light coming on would be enough to scare them off.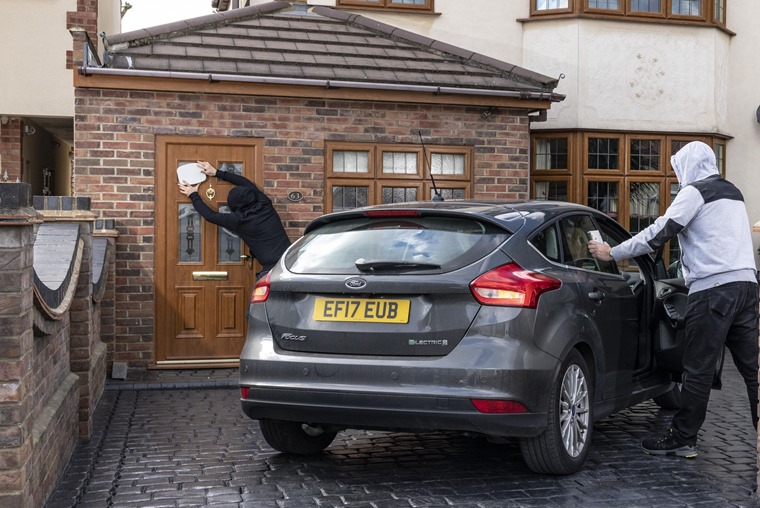 The increase in vehicle crime, and people trespassing in your driveway or garden it would be very useful to be notified when a visitor, wanted or otherwise enter the perimeter of your property.
Driveway Alarm Alert Uses
These are a few of the example where it is being used
1. Notify you of visitors pulling into your driveway.
2. Alert you to trespassers on your property.
3. Inform you of visitors to your front door.
5. Greet customers entering your store while working out of sight.
6. Let your staff know that a vehicle is approaching
PIR SENSOR picks up any movement in front of it, and send a signal up to the receiver which chimes. it is suitable for monitoring proximity outdoor areas such as driveway, front door, porch, shed, garage, etc.
The driveway alarm RECEIVER will give an audio and visual alert that someone is coming up your door or the perimeter and plugs directly into the mains socket.
WIRELESS PIR runs on AA batteries
Features
IP55 weatherproof to cope with the UK weather.
High power transmission strength to cope with solid brick walls.
Receiver plugs into a standard UK plug socket it contains a powerful receiver and high quality speaker.
Some CCTV cameras will alert you to visitors to your door, and sophisticated CCTV cameras offer motion sensors. The alternative is a simple driveway sensor which alerts you when it detects movement in its field of vision.
You can use the alarm to monitor you front garden, driveway, shed or garden.
Designed to monitor perimeter, entrance, or pathway around your home or business premises, position the sensor near the vulnerable and blind spot that needs extra precautions.